Cost of vacation in Liechtenstein
It is not a waste of time spending a vacation in Lichtenstein. Liechtenstein may be one of the smallest countries in the world but it packs plenty of interest that makes visiting a worthwhile trip. Don't let the fact that there is no international airport or train station sway your decision about visiting this principality.
Landlocked by Switzerland to the east and Austria to the west, Lichtenstein is a small 25 kilometer-long country with beautiful alpine scenery. As a last remnant of the Holy Roman Empire, the country is also characterized by historic sites, medieval castles, and picturesque villages.
Being a small country, Lichtenstein is less divided by regions and rather distinguished by its towns and cities. Vaduz, for example, is the nation's capital where visitors can explore the grounds around the city's castle, learn local history and culture at its museums, and enjoy views of the Swiss Alps towering above the Rhine River.
Schann, just to the north of Vaduz, is Lichtenstein's largest city. Other destinations include the church and castle of Balzers, the skiing and snowboarding area of Malbun, the historic town of Triesen, and the alpine town of Triesenberg. A handful of additional towns include Ruggell with a nature reserve of rare plants and animals, Nendeln with ceramics and Roman ruins, and Schellenburg with a museum of rural homes.
Valduz, though it is a largely modern city, is a main point of interest for visitors in this small country. One attraction is the Valduz Castle which is placed above the main city on a hill surrounded by charming woods.
A short walk up this hill will bring visitors to the outskirts of the castle grounds where they can find a breathtaking view of the city below with a lovely mountain backdrop. Walking down to the Rhine River to the old covered bridge will also offer impressive views of the nearby mountains.
With its mountain terrain, Liechtenstein offers great hiking, road biking, and mountain biking opportunities. Skiing and snowboarding are also popular in the resort town of Malbun with reasonable lift prices compared to those in the neighboring countries of Switzerland and Austria.
Though it is a small country, Lichtenstein does have its own assortment of sightseeing prospects with medieval castles, churches, a few museums, and a gorgeous valley landscape with impressive mountains on either side. In Vaduz there are also places for shopping, where tourists can find a selection of souvenirs to commemorate their visit.
Language in Liechtenstein
German is by far the majority language in Liechtenstein. While everyone understands standard German, the main spoken dialect is Alemannic German. You'll also hear a decent amount of English throughout.
Cost of Food in Liechtenstein.
Food is pretty pricey in Liechtenstein, and you'll be looking at spending around 60-70 CHF a day if you plan on eating in restaurants. Around 18 CHF for breakfast, 20 CHF for lunch, and 25 CHF for dinner.
Alcohol that's another 7 CHF (beer) or 25 CHF (bottle of wine) on top of that. Keep in mind that breakfast is typically included with a hotel stay, so if you're planning on staying in an Airbnb apartment, you'll be spending more money on food.
For a cheap and decent breakfast, Brasserie Burg in Vaduz is recommended. 16 CHF for a large baguette and coffee. In Malbun, 21 CHF for a spinach, goats cheese, and walnut crepe with a coffee. 30 CHF for  sparkling water, cured meat board, and a bowl of fries.
The Cost of Accommodation in Liechtenstein
If you're expecting Liechtenstein to be expensive, start wincing, because it's probably going to be even more expensive than that. If you plan on basing yourself in the capital, Vaduz, you'll be looking at spending between $170 a night and $387 a night for a hotel, which is even more expensive than neighboring Switzerland.
There's a youth hostel between Schaan and Vaduz that's $95 a night for a twin room and $43 for a dorm, and that's about the cheapest you'll be able to find. There are also around 1,000 Couchsurfing hosts in the country if you don't mind sacrificing your privacy.
Another budget option is private rooms on Airbnb, where you'll stay with the owner, rather than renting out the entire apartment. I opted to go down this route, as there was definitely a financial benefit to doing so in Liechtenstein. Private room in Vaduz is $95 a night, and for that, you will have some privacy, a friendly host to help out with travel advice, and a decent-enough place to spend a couple of days.
The cheapest private room in Vaduz on Airbnb is $37 a night (+ fees) and receives 5* reviews from guests. What if you're only heading to Liechtenstein for the hiking and don't care about basing yourself in the capital?
In that case, you should be looking at accommodation in either Malbun or Triesenberg. For the former, I'd opt to stay at the Berggasthaus Sareis at $139 a night. It's one of the cheapest and best-reviewed places in town, and the views look spectacular. Keep in mind that you have to take a chairlift to and from the hotel, which could be annoying/scary for some people. A good alternative is the cosy Walserhof for $134 a night.
If you're keen to stay in Triesenberg, the best option is Berggasthaus Sücka for just $95 a night — a bargain in Liechtenstein! Not only is it basically the cheapest hotel in the entire country, but it receives great reviews for the welcoming owners, pretty location, and delicious local dishes in the restaurant. 
The Cost of Transportation in Liechtenstein
Transportation is one of the few areas where you can save money in Liechtenstein. You'll most likely opt to take the Liemobil buses within the country, as it's one of the easiest ways to get around. The bus network is extensive and prices inexpensive relative to the cost of everything else in the country. Bus rides start from 2 CHF for a short single ride to 15 CHF for unlimited rides across the country for a full day.
Another option is to grab one of the free rental bikes that are scattered across the country. There are 100 kilometers of cycle paths in Liechtenstein for those of you who like to explore on two wheels. If you like your tourist activities cheesy and bright red, and don't like to walk, you could hop on the Vaduz City Train (10.50 CHF) to learn about the city's main attractions.
Alternatively, a lot of people decide to hire a car and drive around Liechtenstein and its surrounding countries. To rent a car for a week from Zurich, you'll be looking at around 25 CHF a day, and you'll need to carry an International Driving Permit if you don't have a license that's in German.
 Cost of Activities in Liechtenstein
And these are the entrance fees and activity costs for the most popular attractions across the country:
Liechtenstein National Museum: 10 CHF
Liechtenstein Adventure Pass (admission to 30 sites and activities): 25 CHF
Kunstmuseum Liechtenstein: 15 CHF
Llama and alpaca day trek: 75 CHF
Wine tasting at the Prince of Liechtenstein Winery: 9 CHF
A tour of Heidiland and Liechtenstein from Zurich: 85 CHF
Tourist Centers in Liechtenstein:
Here are five beautiful tourist centers for you to tour in Liechtenstein:
1. Vaduz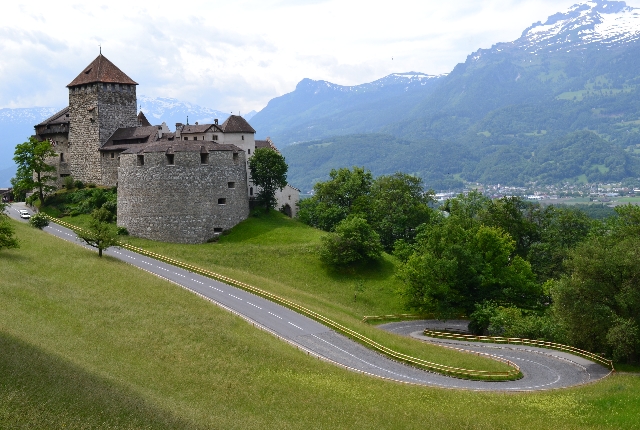 Vaduz is a bustling capital of the principality of Liechtenstein. It is situated along the spectacular Rhine River. Besides, Vaduz is well-known as an important center of commerce and international banking. This city covered in the jagged peaks of the worth-watching Swiss Glarus Alps and Vaduz Castle's spires that appear like ones in the fairy tales.
Vaduz Castle offers you a flashback of the 16th century's history of this principality. Make sure you watch the amazing bulwarks and turrets of the castle. Also, don't miss visiting the KunstMuseum when in Vaduz.
2. Nendeln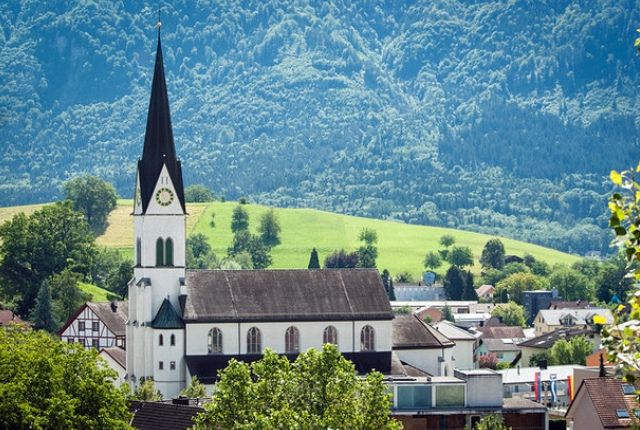 Nendeln is a small, wonderful village in Liechtenstein. It cascades down the Ratikon ranges. You can find it in the municipality of the Eschen. Don't miss watching the ancient foundations of the Roman villa here. Hiking in this peaceful village gifts you a refreshing experience.
Also, plan to visit the old Schädler Pottery, which is known for being in existence since 1836. You can find here old tiled stoves and amazing stoneware crockery. In Eschen, make sure you visit impressive Holy Cross Chapel and interesting Pfrundhaus, an ancient structure developed in the 14th century for exhibiting local arts.
3. Silum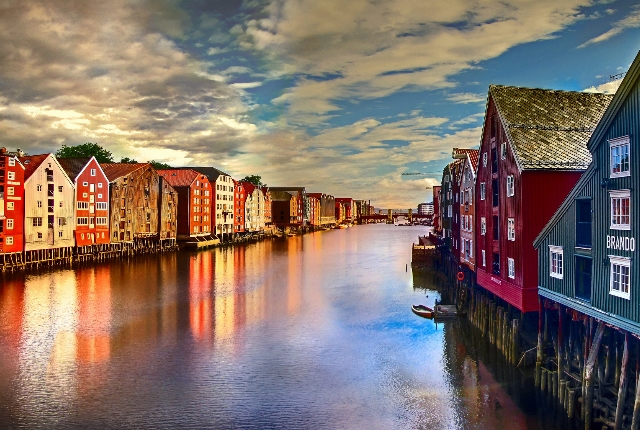 Silum is a small, cozy village present in the Trisenberg in Liechtenstein. It is an ideal destination for the trekkers and hikers to enjoy thrilling adventures. You can find here timber-clad huts that look amazing with its snow-capped peaks.
Also, Silum is a wonderful spot to have a halt while ski touring or while exploring the beautiful valleys in the vicinity of the Steg.
4. Planken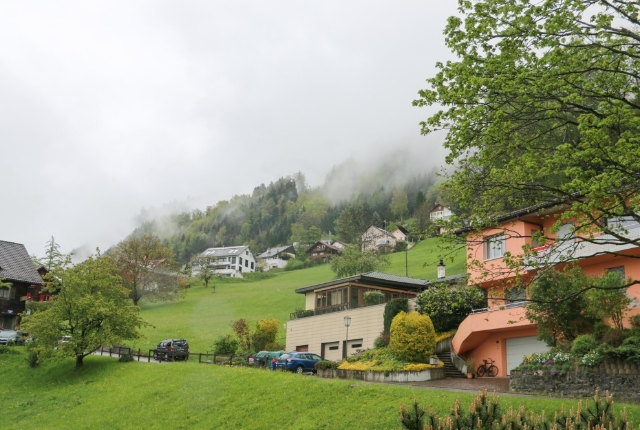 Planken is an amazing alpine settlement and sparsely populated municipality in Liechtenstein with about just 366 individuals. You can enjoy hiking in its refreshing area. Also, Planken is an ideal spot for mountain bikers to have a halt while heading ahead.
You get to see the Three Sisters' big rocks here and learn the legend tale of the Three Sisters. Make sure you visit the 18th-century chapel with spires, which  was constructed by the artist called Felix Schmid, when in the Planken.
5. Triesenberg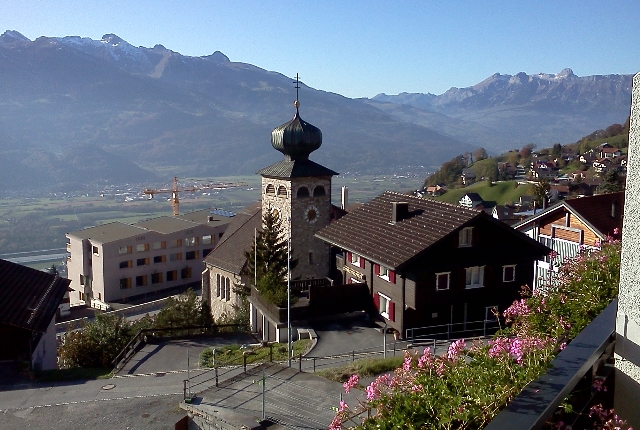 Triesenberg is located in the exquisite alpine valley in the vicinity of Vaduz, and it's the biggest municipality in the country. In the center of this region, you can find lush green, beautiful meadows and lovely pastures of grass. You can also find here lovely, eye-catching farmhouses and barns.
In the heart of the Triesenberg, you can find spectacular St. Joseph's Parish Church, eye-catching onion-shaped cupolas, enchanting Austrian-fashion domes, and panoramic views.